Andy Rawstron
Andy Rawstron
Councilor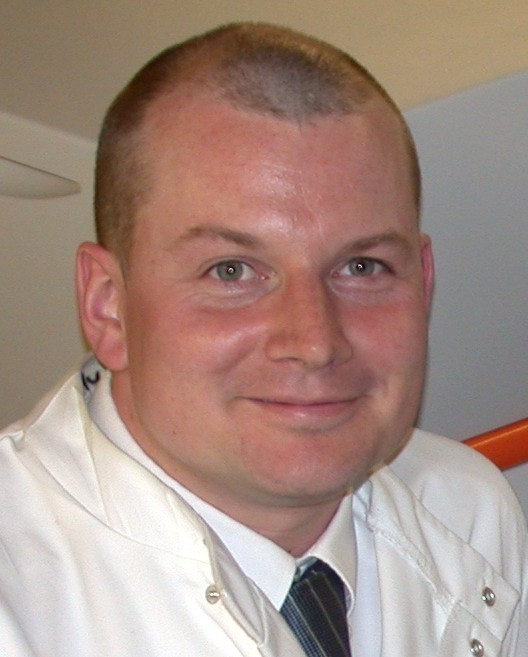 Biosketch:
Dr. Andy Rawstron qualified from Edinburgh University with a BSc in Immunology in 1992. He became a Clinical Scientist at the Haematological Malignancy Diagnostic Service in Leeds and was awarded a Doctorate of Philosophy in 2002.
Dr. Rawstron's work into the understanding of CLL, both in terms of defining the nature of Monoclonal B-Lymphocytosis and in developing and standardizing the assessment of minimal residual disease (MRD) in CLL, has been internationally recognized. His work in coordinating a standard approach to MRD analysis in CLL has encouraged close collaboration between many of the laboratories on the cutting edge of CLL research.
Dr. Rawstron has a "routine" service commitment in the development, selection and interpretation of relevant tests for the diagnosis, treatment and monitoring of haematological malignancy.
Within this role he has developed a National award-winning service for monitoring people with MGUS (monoclonal gammopathy of unknown significance) or early stage CLL.
Proposal to improve ESCCA: to facilitate the formation of collaborative groups within ESCCA aimed at developing harmonised clinical cytometry assays
Jordi Petriz
Jordi Petriz
Councilor
Vision Statement for Candidate to the Executive Board; 2015 ESCCA Election
Jordi Petriz, PhD
I am deeply honored to be considered by the Nomination Committee of the European
Society for Clinical Cell Analysis (ESCCA) as a candidate for the renewal of the
Executive Board.
I earned my PhD in Physiology from the University of Barcelona where I studied the
expression of multidrug transporters in cancer. I subsequently joined the Clinic
Hospital in Barcelona as a postdoctoral fellow where I focused on the expression of
primitive stem cell markers during origin, progression and maintenance of cancer,
notably the commonly overexpressed ABCG2 transporter in Side Population stem
cells. I am currently a group leader scientist at the Josep Carreras Leukemia
Research Institute, my research program has two main objectives centered on the
cytomic understanding of this devastating disease: 1) how expression of multidrug
transporters potentiates tumor heterogeneity and hence aggressiveness; 2)
designing protocols for safety, quality and standardization of CD34+ cells afterthawing.
I believe that my extensive work with the Iberian Society for Cytometry (SIC) and
ESCCA gives me the requisite experience to serve on the ESCCA Executive Board. I
have served the SIC Board for two decades and I have been the President of the SIC
for 8 years. My contribution to this Society is well documented and I have a strong
record of having made strategic and tactical decisions. I have worked collaboratively
with other cytometry leaders across institutions to refine and execute multiple
initiatives that have improved programs organized by ESCCA, increased our
visibility, and provide additional benefits to members and trainees.
An area of particular interest to me is an increase in the involvement of our young
and mid-career investigators and researchers in our Society. I envision that ESCCA
can provide them with mentorship, a platform to interact with others to understand
the challenges faced by their peers and work collaboratively to help each other and
advance cytometry for the betterment of our patients. I was involved in organizing
two successful SIC & ESCCA Meetings in Valencia 2010 and Lisbon 2014. These
two meeting were very well received and I plan to continue to work to further such
efforts in future.
If elected, I will be committed to continuing to represent the best interest of the
Society and its members towards the goal of better standardization, validation and
dissemination of flow cytometric know-how and its implementation in clinical
laboratories. If given this outstanding opportunity I will commit the necessary time
and effort to being an effective member of the ESCCA Board of Directors. I will work
collaboratively with all ESCCA members, ESCCA leadership and other board
members to advance the ESCCA mission - to foster multidisciplinary research and
education to improve outcomes for people with or at risk of disease. I will work
specifically to 1) integrate more research, education and awareness of human
malignancies within ESCCA; 2) expand inter-society educational opportunities and 3)
expand cytometry as an academic discipline and remarkable career opportunity to
trainees from multiple disciplines and countries.
Thank you very much for your consideration and I look forward to your reply.
Jose-Enrique O'Connor
Jose-Enrique O'Connor
Councilor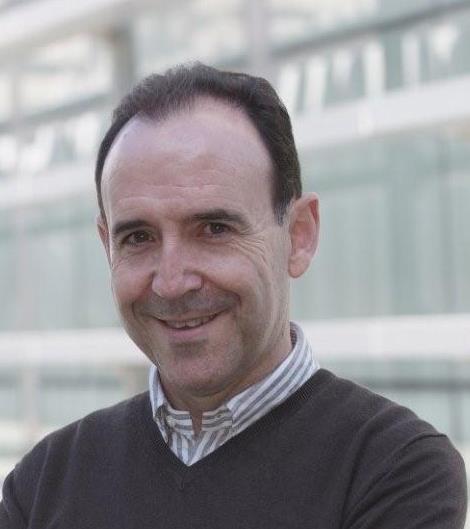 Born in Valencia, Spain, 1956.
Ph.D degree in Pharmacy by the University of Valencia in 1986.
Current employment:
Full Professor of Biochemistry and Molecular Biology, The University of Valencia
Director, Center for Cytometry and Cytomics The University of Valencia.
Head, Laboratory of Cytomics, Centro de Investigación Príncipe Felipe, Valencia. 2005-present
Research positions held:
Pre-doctoral Fellow, Instituto de Investigaciones Citológicas de Valencia. 1980-1983.
Researcher, Instituto de Investigaciones Citológicas de Valencia.
Research Assistant Professor, Department of Radiation Oncology, Kansas University School of Health Sciences, Kansas City, USA. 1985-1988.
Adjunct Professor, Department of Radiation Oncology, Kansas University School of Health Sciences, Kansas City, USA. 1989-1994.
Professore a Contratto, Università di Bologna, Italy. 1994
Professore a Contratto, Università di Modena-Reggio Emilia, Italy. 2011.
Scientific activity:
Since 1983 he is involved in development, practice and teaching basic and clinical cytometry and cytomics, which has lead to:
-               Over 180 Articles in international peer-reviewed scientific journals
-               10 Reviews and Consensus in international peer-reviewed scientific journals
-               3 International Books published or edited
-               25 Chapters in International Books
-               Over 200 Communications to International Congresses
-               Over 100 invited lectures, seminars and conferences.
-               Corresponding Membership in the National Academy of Pharmacy, Spain.
Special resposabilities:
Organizer or co-organizer of 29 international events, including the 6th European Course on Clinical Cell Analysis and 10th Euroconference on Clinical Cytometry.
Associate Editor of the scientific journals "Cytometry", "Toxicology In Vitro" and "Revista de Diagnóstico Biológico".
Programme as an elected ESCCA Board Member:
To contribute actively to enhance the interaction of ESCCA with commercial and academic institutions
To participate in the development of new educational projects within ESCCA
To contribute to the implementation of integrated cytomic strategies in the clinical field and to the establishment of novel translational approaches in cytometry.
Paula Fernandez
President
Paula C. Fernandez, MD/PhD, FAMH Hämatologie
Appointment: Leitende Ärztin Flowcytometrie
Institute for Laboratory Medicine
Head of FACS/Stemcell-Laboratory
Kantonsspital Aarau
Aarau, Switzerland
paula.fernandez@ksa.ch
Born in Santiago de Chile, I studied Medicine and Biology in Switzerland. I first focused on basic research working in cell signaling and gene regulation before changing to a clinical diagnostic laboratory. In this setting, I found the ideal environment to combine my skills, expertise and interests at the interface of medicine and biology. I joined the field of Flow Cytometry in 2008 and have been active ever since in co-organizing educational and scientific activities for the Swiss Cytometry Society, teaching clinical flow cytometry at national and international courses and workshops, and have teaching commitments at national schools and university.
Current position
2008-2014 Head of FACS/Stemcell-Laboratory
Professional Activities
2015 Co-Chair Collection Working Group, Swiss Blood Stem Cell Transplantation
2015 Flowcytometry in Hematology, Medi, Bern; Flowcytometry in Immunology, Practical Course, Univ. Bern
2014-present ICCS/ESCCA Bi-Society Course Committee Member
2011-present President of the Swiss Cytometry Society
2009-2011 Secretaryof the Swiss Cytometry Society
Interests
It would be my pleasure to continue contributing to the community of flow cytometry as part of the ESCCA executive board: in the past 7 years I have organized 15 national educational meetings in flow cytometry and regular external quality assessment trials (EQATs) under the auspices of the SCS. In addition, I have been an active member of the Bi-Society Course committee as well as the ESCCA website committee.
These past years, my main focus and concern has been the improvement of the quality of flow data in clinical diagnostic labs by providing opportunities for continued education, organizing EQATs, as well as initiating a standardization project, for which my lab is providing trouble-shooting of technical issues.
These objectives – improving data quality by providing education and by investing in standardization and development of harmonized clinical cytometry assays– are already covered by ESCCA Committees. In addition to supporting existing initiatives, I would be interested in strengthening the ties of the society with the basis to attract more members, function as an ambassador for other national societies as well as support the professional appearance of the Society.
---
Claudio Ortolani
Claudio Ortolani
Councilor

Claudio Ortolani was born in Venice in 1950. He obtained his MD degree at Padua University, and is a board approved specialist in Internal medicine, Clinical Biology, and General Haematology. He has been working in the Clinical Pathology Department of the Venice General Hospital, running since 1986 one of the first diagnostic flow cytometry unit in Italy. As senior consultant, his main clinical activity has been the diagnosis of haematological neoplasms, with a particular interest in lymphoproliferative diseases. He has been past president of the GIC, the Italian Society for Cytometry, and is member of the Editorial Board of The International Journal of Biological Markers. He is very active in teaching flow cytometry in many national and international courses, and since 1994 is Lecturer in Cellular Pathology at Padua University. He is co-author of 20 refereed journal published original papers. He is the author of the first Italian reference manual of flow cytometric analysis of hematological malignancies, now at its second edition.

Programme as an elected ESCCA Board Member:
to promote the proper use of flow cytometry, with a special interest in technical aspects of the technique;
to promote education in the use of flow cytometry as a diagnostic tool in Clinical Haematology, with a special interest in the standardization of the measurements and in the production of guidelines.